This story was written by Ed Barrett – a poker player.
"The Malihowski's put fried onions on their oatmeal!" Mom was sounding off at me again for not eating my oatmeal. What did she expect? Who would eat oatmeal that didn't have any sugar on it? It was during World War II. Sugar was rationed and Mom was using saccharin, the original sugar substitute, to sweeten my oatmeal. I had no idea how she knew that the Malihowski's put fried onions on their oatmeal. She knew I hated fried onions and was probably making it up, thinking I would be happy with the saccharin if fried onions was the only other alternative. Mom never looked me in the eye when she was fibbing. I didn't know what a 'tell' was at the time, or how to take advantage of it, but this time Mom definitely was fibbing. And it made me mad. So I screamed. I'd turned seven two weeks before and the screaming, which had been perfectly acceptable behavior until now, set Mom off. When I saw her reach for the catty-nine tails which she kept hanging on a hook in the pantry, I made a beeline for the front door with Mom in hot pursuit.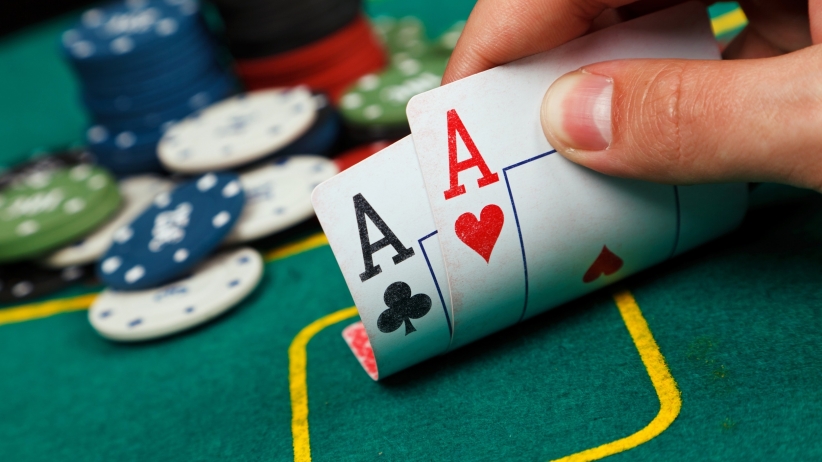 None of this has anything to do with poker, but it sets my mood for the day on which I played penny-ante for the first time. I'd watched my older brothers play in the basement of Hennessey's Candy Store on the corner of what is now 12th and Broadway Streets, in Poke Hollow, Pennsylvania, where I had grown up, but they told me I couldn't get into the game until I was eight years old.
Poke Hollow had eight streets, except for the dirt roads that led to individual homes, but the town council thought that having a street with double digits in it would sound more prestigious. When I was growing up, Broadway Street was Pothole Lane, and 12th Street was once Winding Ditch Pass. The changes all came about a few years ago when the county black topped the roads.
I went to the town dump when Mom chased me out of the house. My plans were to run away to Wilkes-Barre, which was three miles from Poke Hollow. I dug through the trash for empty soda bottles, which were worth two cents each in deposit. It was a pretty good day. I found fourteen bottles and an old wooden box to put them in. This would get me three Royal Crown Colas and seven pretzel sticks. Enough to get me through the first two or three days on the road. Normally I'd take the bottles home and clean them with the garden hose before taking them to Hennessey's to collect the deposit, but I didn't want to get too close to Mom today. Continue reading "Four-Flusher" →