50 million people visit the city of Las Vegas every single year. That's like the population of Spain descending on an area the size of Swansea. It's the City of Sin, the Gambling Capital of the World, and one of the most popular tourist destinations in the United States.
For many visitors, Vegas is all about gambling and entertainment, from high-stakes poker to heavyweight boxing and more. But there's much more to this neon-lit city, and if you're visiting anytime soon, make sure you add these 5 things to your itinerary.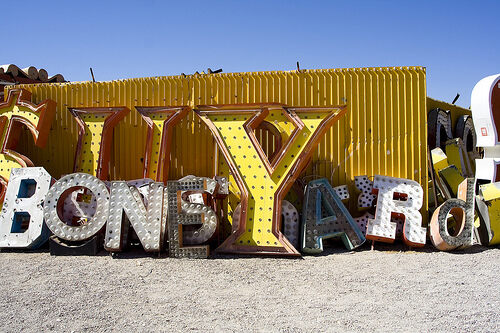 The Neon Boneyard
Located in Las Vegas Boulevard North, the Neon Boneyard is where Sin City's many neon signs come to die. And that's not a metaphor, as this really is a graveyard for neon signs, with over 150 of them in total.
It's classic kitsch, just what you would expect from the city of lights.