With over 500 million fans worldwide, Bejeweled is a fun game that's a great way to pass the time. The game is simple and straightforward: make lines of three or more gems vertically or horizontally by swapping adjacent pieces. When you make a match, the gems will disappear and more will fall from the top to give you more ammo. The more matches you make, the higher your score. These easy steps outline what you have to do to play a game of Bejeweled.
1. Scroll over and click the Click here to play button.
2. All you do is point and click to adjacent gems to create a line of three or more gems of the same color.
3. There are multiple levels of difficulty. The easy level is not timed, but the advanced and expert levels are. If you can't find a match after 30 seconds a set of compatible gems will light up.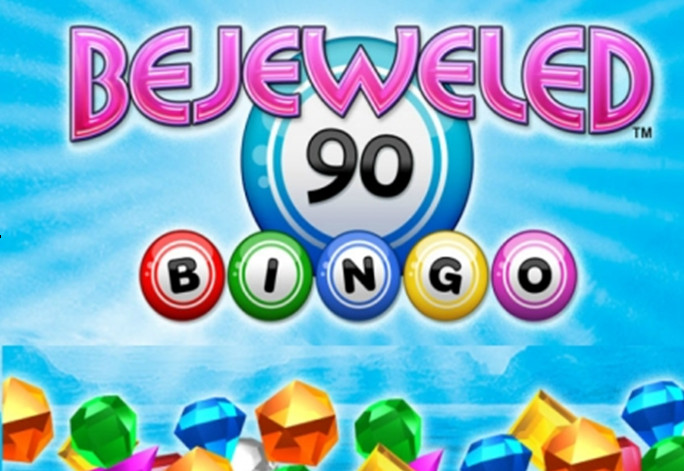 Bejeweled Bingo
Bejeweled Bingo takes the best of Bingo and mixes it with the gem-matching fun of Bejeweled. While the standard version of this game is just for fun, but this Bingo version allows you to play for big Jackpots.
You can couple your combination skills with online bingo to win BIG cash prizes, an array of bonuses and even a progressive jackpot that keeps getting bigger until someone wins it.
This does not mean that Bejeweled Bingo is hard to play, quite the opposite. The first part of the game will be second nature to anyone who has played online bingo before. Numbers are called, and then they are crossed off each player's card. Prizes are won when someone gets the first one-line bingo, the first two-line bingo, and the first person to get a full house.
People who purchase six or more tickets get to play the Bejeweled Challenge at the end of the bingo game. In this colorful bonus game, players match gemstones to complete lines and get points. Each player will win free tickets based on the amounts of points won during the bonus round.
This is a significant advantage. Normally each player is limited to 36 tickets per game. However, when you play the Bejeweled Challenge, you can exceed this amount. This means that get more chances to win on your next bingo game since you have more cards. 3
That's not all though. Bejeweled Bingo at Jackpotjoy also has a progressive jackpot that can be won by any participant. This Jackpot keeps getting bigger and bigger until someone wins it. It even rolls over to the next game. You can watch the Jackpot grow as it is always visible in the corner of your screen.
Whether you love Bingo, Bejeweled, or both, you will have a blast while playing Jackpotjoy's Bejeweled Bing. You can win big while using your bejeweled skills to win bonus games. Start playing today and become a Bejeweled Bingo master.